Any queries? We get in touch with you

ÀGORA BCN International University Residence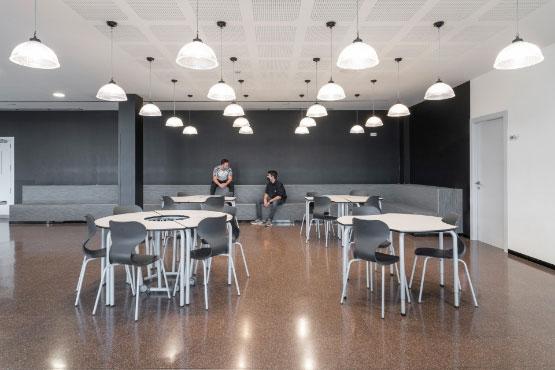 We want you to feel at home. That's why the Àgora family makes cross-cultural coexistence and friendship a priority. We also have ideal spaces for all our residents to study and learn.
You will find everything you need to feel at home in our residence: very spacious and well-lit rooms, study rooms where you can work and prepare for your exams, a terrace and garden to enjoy your free time with other residents, and a wide range of multi-purpose facilities and areas. We want you to feel happy, safe and relaxed. You can also enjoy a healthy buffet to suit all types of diets, allergies and needs. We take a lot of care over you, so you don't have to worry about anything.
The Residence has 220 rooms:
-An area for residents with 193 rooms (100 single rooms, 89 double rooms and 4 adapted rooms)
-A floor for teachers with 27 rooms (single and double) also used by master's degree, postgraduate and doctoral students who are looking for somewhere to meet their needs (rooms with television, mini fridge, daily cleaning service, etc.)
You will find the place for you at Àgora.